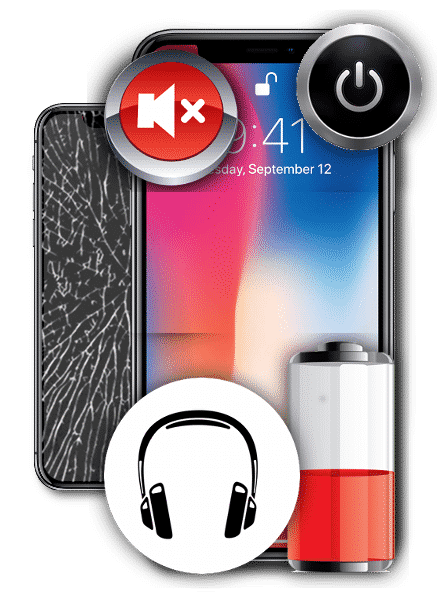 CELL PHONE REPAIR DONE RIGHT!
-BROKEN SCREEN
-BATTERY PROBLEMS
-BROKEN CHARGE PORT
-SPEAKER NOT WORKING
-BACK GLASS CRACKED
-BROKEN CAMERA
-BUTTONS NOT WORKING
WE CAN FIX ALL OF THAT & MORE!
Screen Repair as low as $49
OR STOP BY OUR LOCATION IN
AUSTIN or SAN ANTONIO:
TOUCH/DISPLAY REPAIR
On most of the newer model phones the touch screen and display are all one piece. Phone makers do this to make our phones as skinny as possible but that means if one breaks the other has to be replaced even if it still works. Ask us today about your specific model.
TOUCH SCREEN REPAIR
Is your touchscreen cracked? Does the touch not respond like its supposed to? On some devices the touchscreen can be changed by itself . These repairs are usually cheaper vs. models that have a touchscreen and display all in one.
DISPLAY REPAIR
Is your display broken? Does the image on your screen look distorted or is it completely blank/black? Your display might need to be replaced. Usually when the display is bad the entire screen needs to be changed. the price to replace it can vary based on model.
BACK GLASS REPAIR
Most newer phones have back cover that is made of glass. Phone makers commonly do this to allow wireless charging. The downside is that the back glass can crack. If you need to repair the back glass on your phone we can replace it and it will make your phone look new again.